"Beautiful," an OST track from Baekhyun of EXO, has claimed the title as the first web drama soundtrack to become number one on digital charts.
As of 8am KST on April 22, "Beautiful," the main theme song of EXO's web drama "EXO Next Door," has topped various digital music charts like Melon, Genie, Olleh Music, Naver Music, and Soribada, among others, and it has officially become the first OST single from a web drama to top digital charts!
Listen to the song:
on Melon -> HERE
 Itunes -> HERE (the song went #25 on SG itunes charts too \o/)
Spotify -> HERE
Listen and download (if you aren't melon/naver friendly): mediafire -> HERE
#Baekhyun1stOST "Beautiful" debuts on #1 with roof hitting on Melon, Mnet, Monkey3, Soribada, Naver, Genie, Olleh &  #24 on Daum in just 5 minutes after its release! 
(it was officially released on midnight on April 22)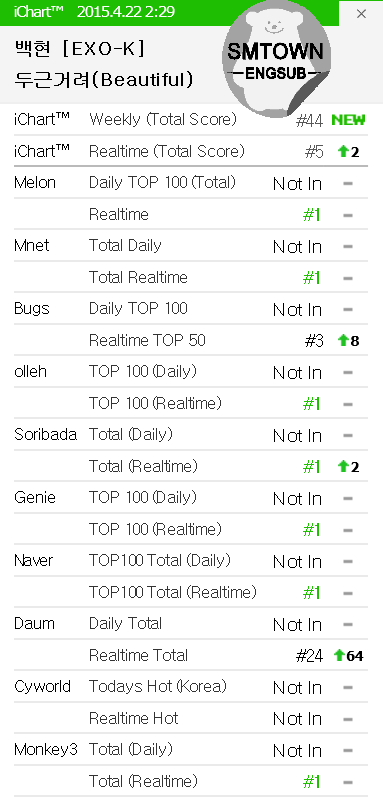 Hitting the roof on Melon
And the roof on Genie for the 2nd hour as well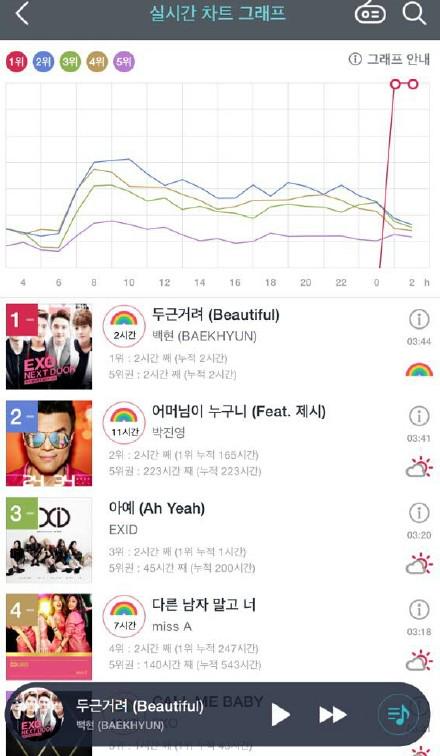 Congratulations Baekhyun for such an amazing OST debut! ❤
source & translation: (1), (2), (3)